Biden Starts 2024 Campaign With Fundraising Edge Over Trump, GOP Rivals
Biden Starts 2024 Campaign With Fundraising Edge Over Trump, GOP Rivals
Daniel Bush
In the 2020 presidential campaign, Joe Biden lapped Donald Trump in the race for cash, hauling in a record $1 billion through his campaign and related fundraising committees.
Biden will have to surpass his own record to win reelection in 2024, according to donors and other supporters involved in his early fundraising efforts.
It's a daunting task. But Biden enters the race with some built-in advantages, chief among them the likely prospect of a rematch with Trump that has Democratic donors scrambling to break out their checkbooks.
"The stakes are higher than ever. I really feel that way. Trump 2.0 is almost unthinkable," Charles Myers, a Democratic donor and Biden supporter, told Newsweek.
As president, Biden has frequently drawn a contrast between himself and his predecessor. But Biden has made the comparison between his administration and "MAGA Republicans," the acronym for Trump's Make America Great Again rallying cry, a central theme of his 2024 reelection campaign.
"MAGA Republicans are trying to take us backwards," Biden told grassroots supporters on a fundraising call last week, two days after he announced his plan to seek a second term.
The president reprised the message the following evening in remarks to wealthy donors and Democratic Party leaders at a fundraising event in Washington, D.C. Biden called the 2024 election "an inflection point in American history," a theme that resonates with many donors on the left.
"People haven't forgotten how awful Trump was," said Mark Chorazak, a top Biden donor in 2020, "and that'll motivate donors to give money."
Biden struggled to raise money early on in the 2020 Democratic primaries. But his fundraising took off after he emerged as the favorite to win the party's presidential nomination.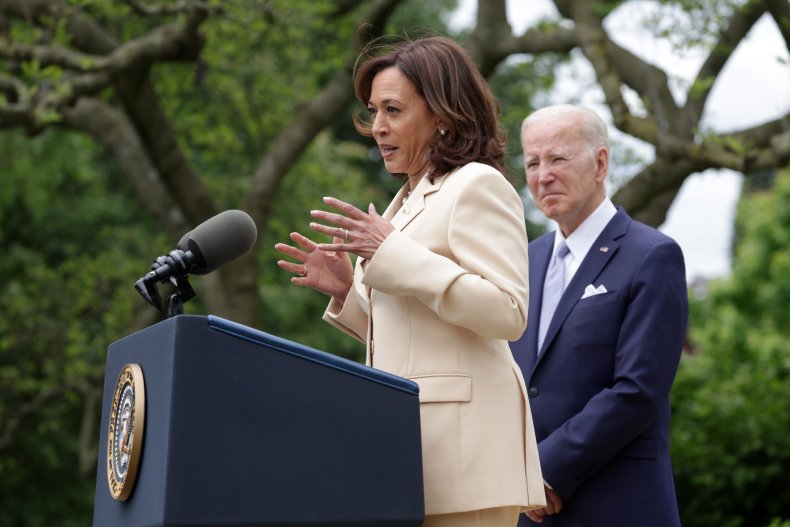 In the general election, the Biden campaign's more than $1 billion fundraising haul far exceeded Trump's campaign, which brought in $773 million. Pro-Biden outside groups also outraised their counterparts on the right in the last election cycle.
Democrats expect Biden will be positioned again to raise more money than Trump if the former president, who is leading in GOP primary polls, wins the Republican nomination.
Beyond Trump, other factors may help Biden and the Democratic National Committee smash their 2020 fundraising record.
By jumping into the race in April, Biden gave himself a head start to begin raising money for his reelection bid. The president is not wasting time in building up his campaign war chest.
Biden is planning to attend a high-dollar fundraiser in New York City next week with tickets going for $25,000 a seat, one of several major donor events planned for the coming weeks and months.
Vice President Kamala Harris will also headline multiple donor events in the near future, part of an effort by the campaign to draw on her popularity within the party.
Polls show Harris, like Biden, is viewed unfavorably by a majority of Americans. But Harris has high approval ratings among Democrats overall and also with a cross section of key voting blocs on the left.
"One of the not-so-secret weapons of the campaign is Kamala Harris," said Myers, the chairman and founder of Signum Global Advisors. "I think she's a massive advantage on the ticket."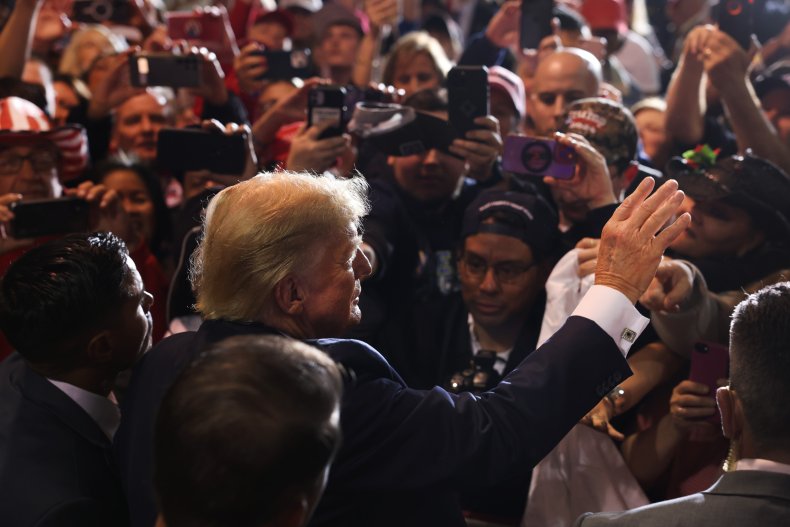 None of Biden's Republican rivals will have a similar high-profile surrogate with a proven track record of fundraising at the national level.
That includes Trump, who is the only declared or potential GOP candidate with a fundraising network that rivals the Biden-Harris campaign's.
Trump raised less money than expected in the first months after declaring his 2024 campaign last November. His campaign has raised millions in recent weeks, however, after he was indicted by prosecutors in New York for his role in making a hush-money payment to a porn star during the 2016 election.
But Trump's mounting legal challenges have scared off many Republicans. Mike Pence, his own vice president, has criticized Trump while hinting at a possible 2024 campaign.
Biden, in contrast, can send Harris and other Democratic Party luminaries across the country to raise money on his behalf while he focuses on his day job of running the country.
Biden's political team is considering running a similar campaign to the one in 2020, in which he took a pared-down approach, with less travel and in-person events than he might otherwise have done in order to comply with pandemic restrictions on large in-person gatherings.
The 2024 Biden campaign won't be able to replicate that entirely, however. Several Democratic donors and strategists said that even if Biden limits his campaign appearances somewhat he'll still have to do more travel and in-person events than he did three years ago.
For that reason alone the 2024 election is expected to cost campaigns more than 2020, when the pandemic cut down on some costs related to holding rallies, organizing volunteer work and other activities.
As the pace of campaigning returns to normal, Republican presidential candidates will face pressure from the moment they enter the race to raise large sums of cash, to show they can beat Trump and compete with Biden in a general election.
Biden has the luxury of campaigning from his perch in the White House, while reminding donors that they may face another choice between himself and Trump.
"Biden can be an effective campaigner by being an excellent president," Chorazak said. "People recognize he has a very busy day job while Trump defends himself against lawsuits."